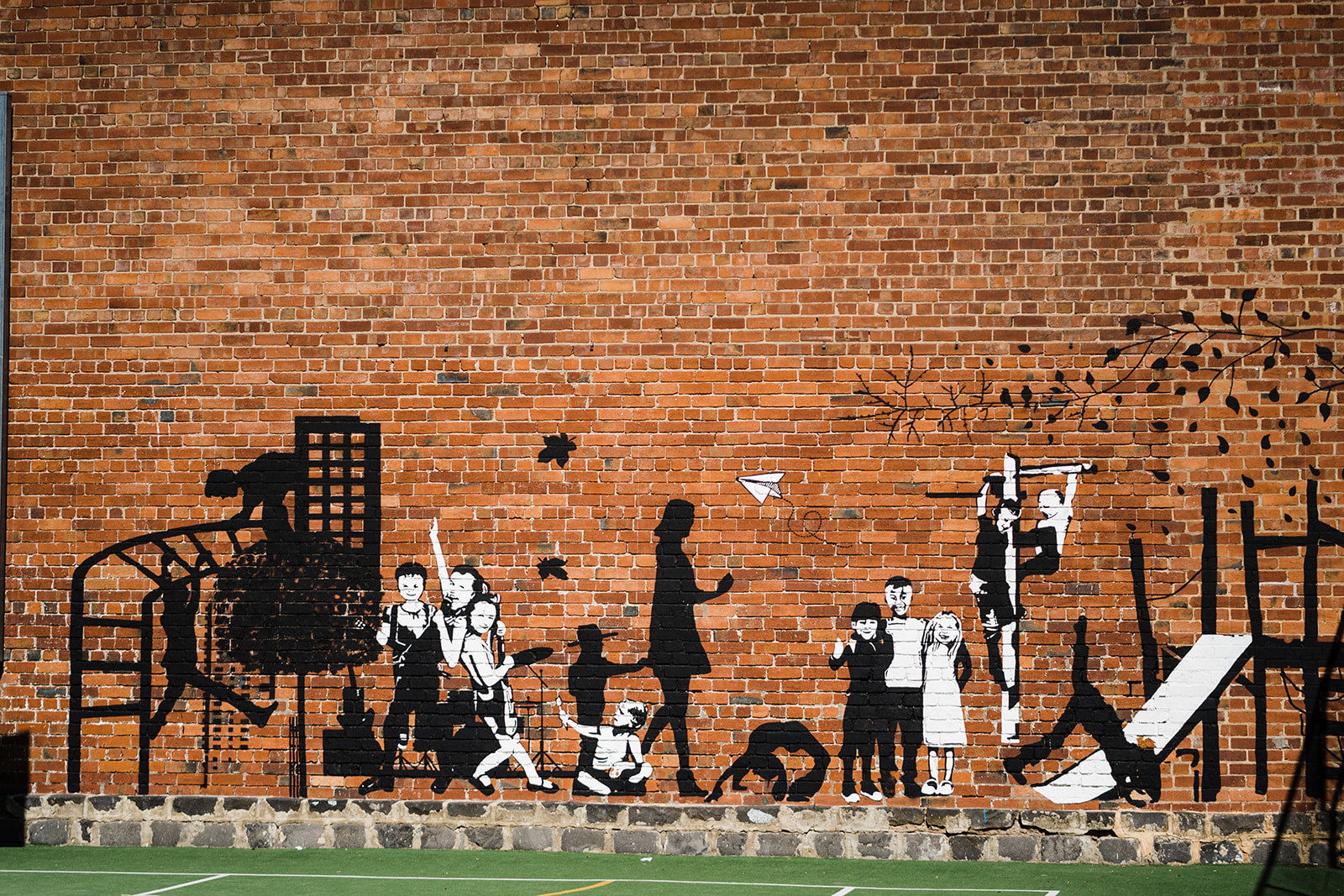 Originally, Kensington residents had to walk to St Brendan's, Flemington to attend mass and school. It wasn't until 1915 when Holy Rosary Parish was established in Derby St, that Holy Rosary School was founded. The foundation stone of the first school building was laid and blessed by Archbishop Carr on 14th May 1916. The school was run by the Sisters of Mercy, and the first principal was Sr. Clare Daly.
The church in Derby St was knocked down and replaced by a new church in Gower St.  The first mass was celebrated in this church on Christmas Day 1928, and was officially opened by Archbishop Mannix.
Holy Rosary has been, and continues to be, home for many migrants – Irish, Italian, Maltese, Salvadorians, Vietnamese, Sri Lankans and Somalians.  The closing of the sale yards and abattoirs in 1984 and consequent urbanisation of Kensington has brought many new families to our school.  Today there are many families here in Kensington who are attracted to the village feel of the community, with the convenience of the city just a hop, step and jump away. Many of our families work in the CBD. We continue to celebrate the multicultural nature of our community.
The Mercy Sisters continued to take care of the school until the first lay principal, Amanda Smith, was appointed and commenced in 2012, following Sr Kerry's retirement. The Mercy values of hospitality and inclusivity are strong elements of our culture that have carried through from the earliest days. There is a place for each student and each family at Holy Rosary.
Our current school population is 280.