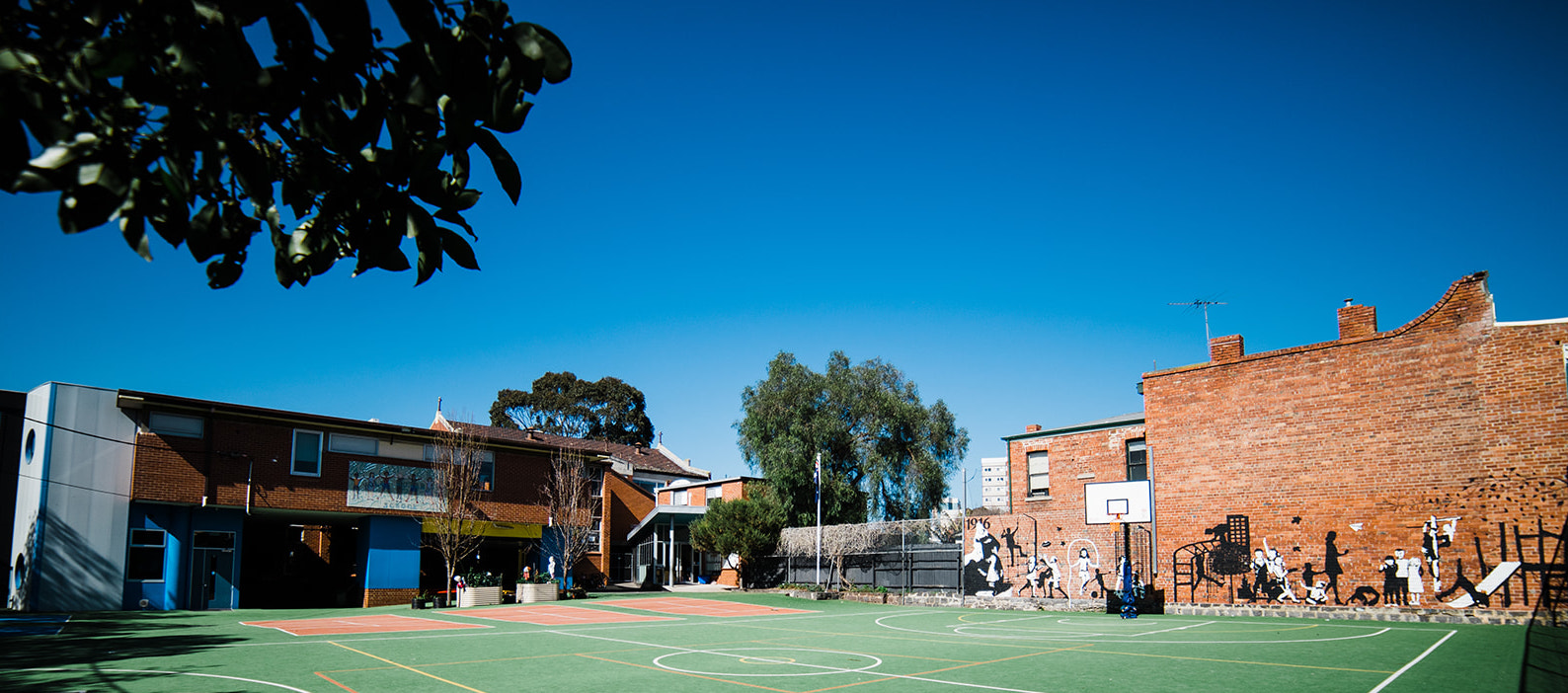 Holy Rosary School is an inner city parish primary school located in Kensington, just 4kms from Melbourne's CBD. It is one of two Catholic primary schools in the partnered parishes of Kensington and Flemington. The beautiful Holy Rosary Church, a local historical landmark, is across the road from our school and we enjoy a strong connection between school and parish.
We are a proud and passionate Catholic school that strives to provide an inclusive education for all. We welcome families from all parts of the globe, and all faiths. Together, we strive to live our values as people of faith, hope and justice who use our gifts and talents in ways that ensure that we live mercy every day.
We have 280 students from Prep-Year 6 in 12 classes. Our classes include 2x Preps, 2x Year 1, 2x Year 2, 3x Year 3/4, 3x Year 5/6. Our students learn and grow in a warm, nurturing environment that promotes the individual strengths and talents of students. They enjoy five specialist subjects; Science, Japanese, Physical Education, Art and Music. Students have access to a variety of additional learning opportunities including Coding, Interschool Sport, Science Talent Search, a musical production, an art show and a range of excursions, incursions and camps.