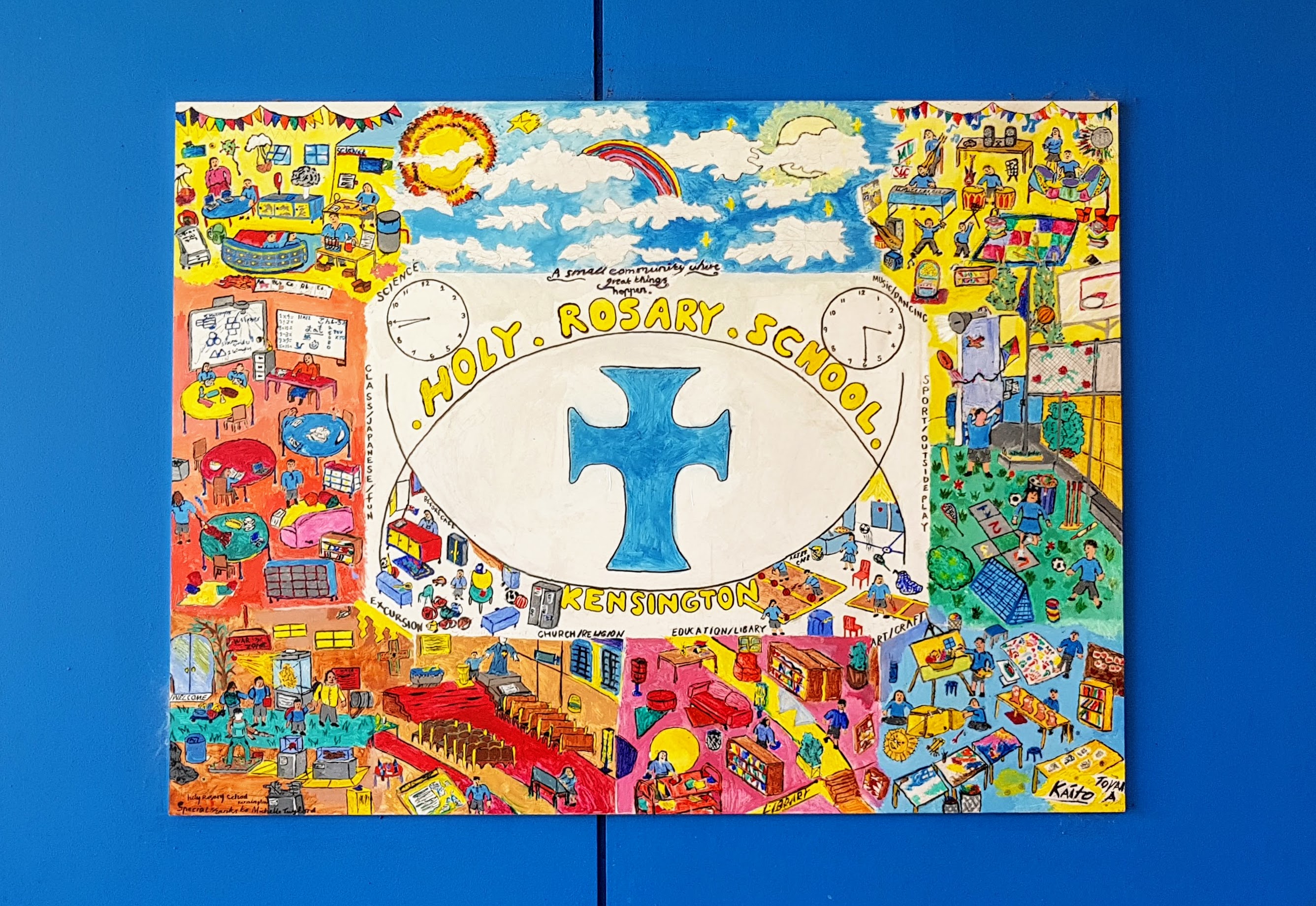 Holy Rosary School is focused on building an environment that reflects our Mercy heritage. The Mercy Sisters were the original caretakers of our school and provided a rich education for the children of Kensington from 1915. The Mercy Sisters were founded by Catherine McAuley, whose qualities included compassion, humility, friendliness, prayerfulness, a strong sense of giving, courage, sympathy, peacefulness, gentleness and love. She was a strong advocate for women in her day. Above all, Catherine encouraged and lived a life of charity.
Mercy is showing God's loving kindness and compassion to all. It is love in action. The Mercy qualities of welcome, hospitality, inclusivity, compassion and service, especially to those in need, are the hallmarks of our community. Holy Rosary has a rich tradition of supporting families and creating a strong community and family atmosphere. We endeavour to build and maintain a community which honours the Mercy Spirit, striving to be more like Jesus. To this end, each year we recognise these qualities in our Mercy Spirit award which is presented at our Holy Rosary Day Mass each October. Mercy Spirit Award Process
Wise words from Catherine McAuley
The simplest and most practical lesson I know is to resolve to be good today but better tomorrow.